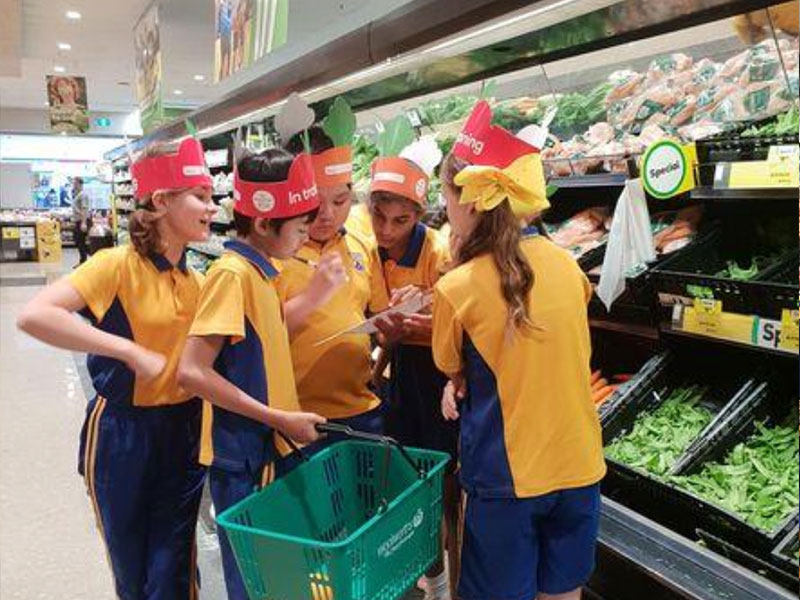 Year 5 students from St Andrew's Primary Marayong got a rare "Discovery Tour" of their local Woolworths store in a bid to enhance what they have learnt in their Science and Geography Project Based Learning (PBL) unit.
The 'Fresh Food Kids Discovery Tour' took students behind the scenes of a Woolworths' store and gave them an insight into how Woolworths treats unsold fresh produce to reduce waste and promote sustainability.
The PBL focused on 'Sustainability Matters' and how one of the big name supermarkets commits themselves to reducing waste, feeding the hungry and protecting the environment through some carefully considered and planned programs and activities.
The students were quite surprised that Woolworths is involved in helping to reduce waste and recycle food that can't be sold.
One Yr 5 student Jelena said she thought it was interesting how they donate food that is almost going to expire to the food shelters and to people who need it. ``I didn't know Woolworths did this, so I was glad to hear that not only are they helping others, but they are reducing food waste,'' Jelena said.
As part of the PBL, students have been learning strategies that can be used by consumers, to be more sustainable in the home and reduce waste. "I found it interesting to see how Woolworths store food to make sure it lasts as long as it can and doesn't get wasted," said Isabelle, also a Year 5 student.
The tour was a lot of fun and gave the students the opportunity to explore the unseen sections of a supermarket, they don't normally get the opportunity to visit during the weekly family shop. They went on a scavenger hunt, felt the cold temperatures in the large cool rooms, saw the size of the loading docks, and saw the produce preparation areas.
The Year 5 class teachers, recognised the importance of linking an excursion like this to the learning attached to the PBL unit and the fact this experience highlighted to students the importance of sustainable living in our world today.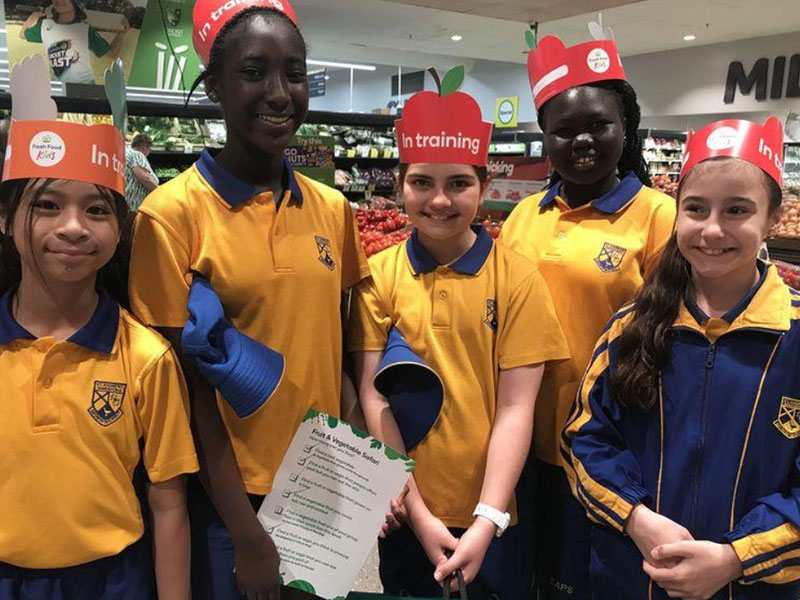 The teachers acknowledged The Woolworths Kids' Discovery Tour was a great opportunity for students to see this concept in action and to show them how they can do their part in reducing food waste.
They believe it has helped the students take the concept from paper into reality and has given them ideas on practical ways that they can be more sustainable in their everyday lives.