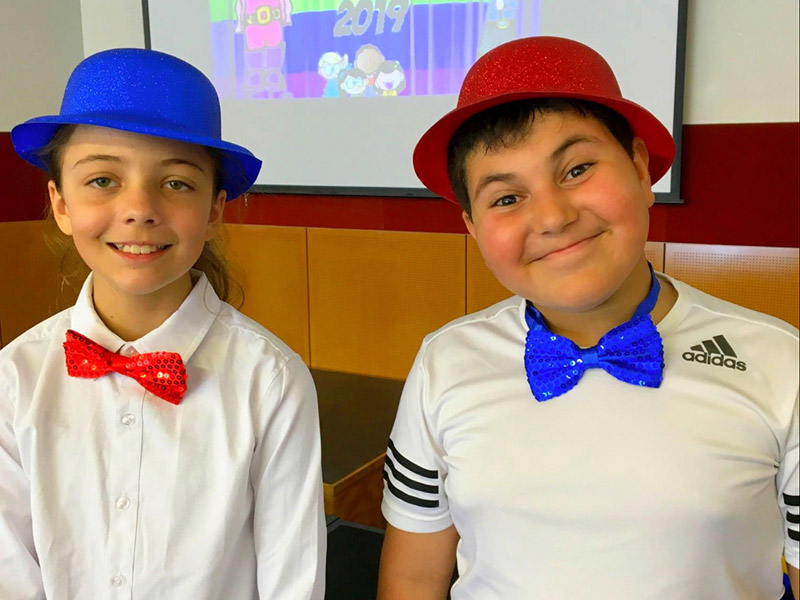 On Friday, October 25th, the St. Andrew's community gathered in the hall for our annual showcase of talent, Little Big Shots! Children were excited to see their friends perform on the big stage, 2 acts from each grade had been chosen. Parents, siblings and grandparents were there with their cameras - waiting to see their superstar perform!
Over the next 90 minutes we were entertained by dancers, musicians, singers, gymnasts, actors and martial artists! The atmosphere was electric, the cheers were loud and the smiles were huge - St. Andrew's was overflowing with talent!.
The choir then sang two songs for us while our judges, Mr McGuiness and Mrs Ross, deliberated on who they would choose for their encouragement awards. Black Belt Ninja received the award for infants and The Ventriloquist took out the Primary award.
Father Flor made a surprise appearance at the end of the show, playing guitar and singing for us all. Sadly Mrs Baird couldn't be there on the day but she watched footage of the show and announced a new award, The Angel Award, at Monday's assembly. This award was given too Kiwi Cutie.
Not only did we have some great performers on the day, we also had many other children helping to make the day possible. All trophies and medals were made by our 3D Print Club, they looked magnificent! We also had 2 wonderful comperes who kept the event running smoothly, assisted by a hard working group of backstage crew who helped with props between acts.
Lastly we had a group of dedicated teachers who worked tirelessly behind the scenes in the lead up to our show, making sure that everything was in place to allow the show to be presented by the children, for the children.